A Summer School Geared towards IMPACT
During this program, you will be partaking in 4 modules: modules 1 and 2 online at your own pace, module 3 in-residence in Munich, Germany at the Technical University Munich, and module 4 in-residence in Rotterdam, the Netherlands at Humankind HQ. During these 4 modules, you will witness and learn about the extraordinary experiments that European cities have implemented to transform their streets. Academics, professionals, and community experts will be your guide to reimagining the the street.

By learning key academic materials online, much of your time time in Rotterdam and Munich will be spent learning outside of the classroom, with experts who will take you around the city by cycling, walking, and taking public transit to showcase key locations that were transformed by street experiments.
EIT UM Master School Students
Universities and Organizations
Each year, we draw students from the EIT Urban Mobility Master School, with limited positions open for external students, filled on a rolling basis. Apply early to maximize your chances to learn from our international team of instructors and peers!
Video Testimonials
Registration for External Students
Registration Opens
20 March 2023
Early Bird Deadline
15 April 2023
Final Deadline
15 May 2023
Course Dates
Online Modules
3 July – 22 July 2023
Week in Munich, Germany:
23 July  – 29 July 2023
Week in Rotterdam, Netherlands:
30 July – 5 August 2023
Learning Outcomes
Examine the connection between accessibility, mobility, and

placemaking using the street as a laboratory.

 

Evaluate the success of street experiment projects.

 

Identify how experiments can trigger systemic change in mobility systems

Course Themes
Imagine a world where human experience takes center stage when designing urban mobility systems. We unleash various perspectives through which people can experience their streets, neighbourhoods, and cities. Visual communication is an important way to showcase your vision of how a great street experience merges the human and traffic elements of the streetscape.
#1
Sustainable Mobility
#3
Urban Transformation
#2
Citizen Participation
#4
Street Experimentation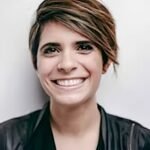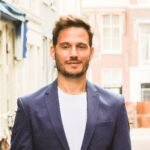 Up to 15 positions are reserved for external students to join our EIT Urban Mobility Masters cohort! Your tuition includes: 
World class instruction from leading academics and practitioners
Dutch-style bike rental in Rotterdam
Guided tours and excursions
Catered vegetarian lunches on all lecture days
Two group dinners and celebratory drinks
Dedicated private session of Coursera course "Street Experiments for Sustainable and Resilient cities"
Access to lecture and classroom materials
Signed certificate upon successful completion!
Remaking the Street welcome pack with t-shirt, notebook, and tote bag
External tuition is €2500 + 21% VAT
Frequently Asked Questions
Change your Street. Transform Your City.
Get started today with Module 1 - Planning the Streets of the Future!
Special Thanks
Funder
EIT Urban Mobility

Organizers
Humankind
Technical University Munich
(Chair of Urban Structure and Transport)